Elasticsearch Service
Deploy Elasticsearch and Kibana on GCP
Get the official Elasticsearch Service from the creators.
• 14-day free trial. No credit card required
• Get the latest versions, security updates, powerful features, and optimized deployment templates for your use case.
• Expert technical/architecture resources available to support trials.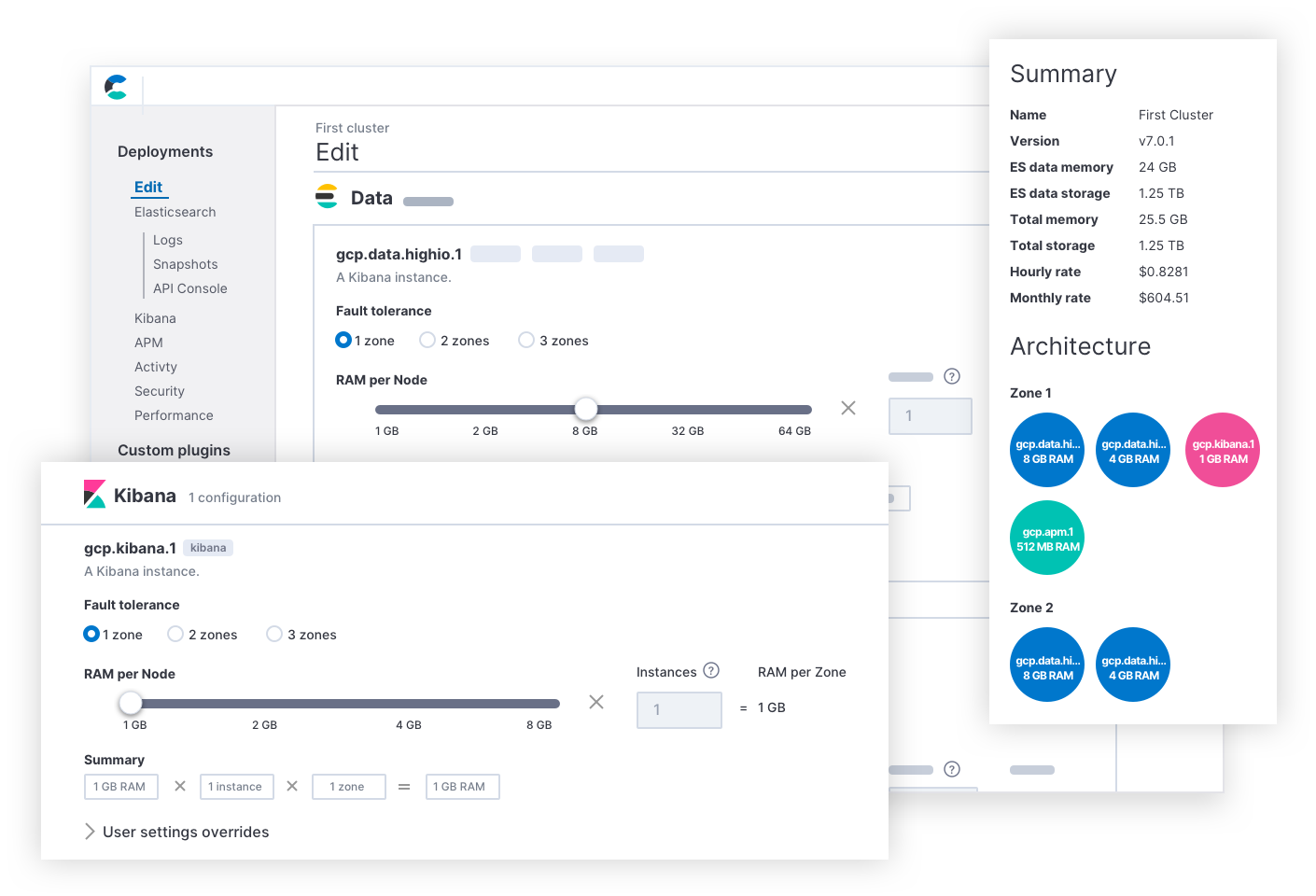 Trial comes with the following
8 GB memory
240 GB storage
Free, non-expiring 1GB Machine Learning node
Free, non-expiring 512MB APM node
Advanced security features like authentication and role-based access control
High availability across two zones
One-click upgrade to the latest versions of Kibana and Elasticsearch
Protect your cluster with Encryption at REST
THE DIFFERENCE
Why Choose the Official Elasticsearch Service?
It's the only hosted Elasticsearch and Kibana offering available powered by the creators of Elasticsearch. Run it on GCP and never wait for the latest versions or features. Plus, get powerful Elastic free features and Elastic support at your disposal.
Elasticsearch
Scalable and speedy search, analytics, and storage.
Kibana
Visualize your Elasticsearch data. Navigate the Elastic Stack.
Powerful Features
Easily secure, alert, and monitor your Elasticsearch cluster.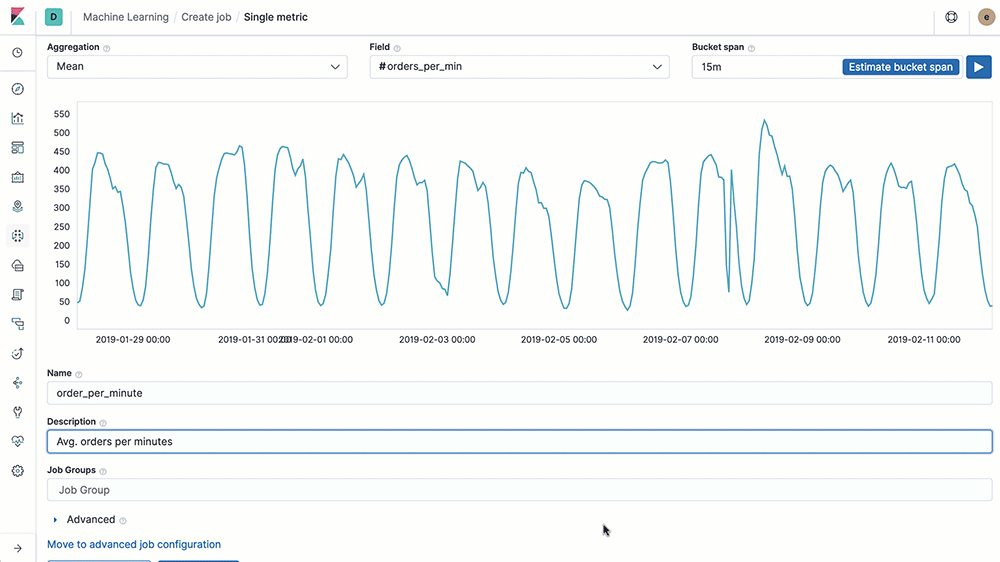 Get Deep Insights with Machine Learning
Model behavior using Elasticsearch data to find unusual activity, infrastructure problems, and business trends that eyes on screens simply can't catch. Machine learning on Elasticsearch Service is flexible in a wide range of use cases and datasets, allowing you to visualize results in real time.
Hosted Elasticsearch
A unique cloud experience built for Elastic
As the company behind Elasticsearch, we bring our features, support, and security to your clusters in the cloud.
Intuitively flexible
Configuration and deployment are a breeze. Simple scaling, custom plugins, and architecture optimized for log and time series data are only a taste of what's possible.
Feature-packed
Get the complete Elastic experience with features like machine learning, Canvas, APM, index lifecycle management, and more — exclusively available here.
Use case ready
Logging and metrics are just the start. Bring your diverse data together to address security, observability, and other critical use cases.
Trusted, used, and loved by
Simple Management
Upgrade with a click, scale with a slider bar
From a single console, you can manage all your deployments. One-click upgrades mean getting the latest version of Elasticsearch and Kibana with no downtime. As we add new features and fixes, you'll have day one access. And with deployment templates, you can easily select the hardware and architecture profiles that best suit your needs.
Enhance
Apply powerful, exclusive features
From document- and field-level security to detecting anomalies using machine learning, Elastic delivers powerful features (built and maintained by Elastic engineers) that readily extend what's possible with Elasticsearch and Kibana.
Explore a few features right here.
Canvas

Create live, pixel-perfect presentations with your Elasticsearch data.

Security

Protect your Elasticsearch data in a robust and granular way.

Machine learning

Automate anomaly detection on your Elasticsearch data.

Index lifecycle management

Create and manage lifecycle policies for your data.

Monitoring

Maintain a pulse on your Elastic Stack to keep it firing on all cylinders.

Maps

Analyze your geospatial data and visualize multiple indices as unique layers in one view.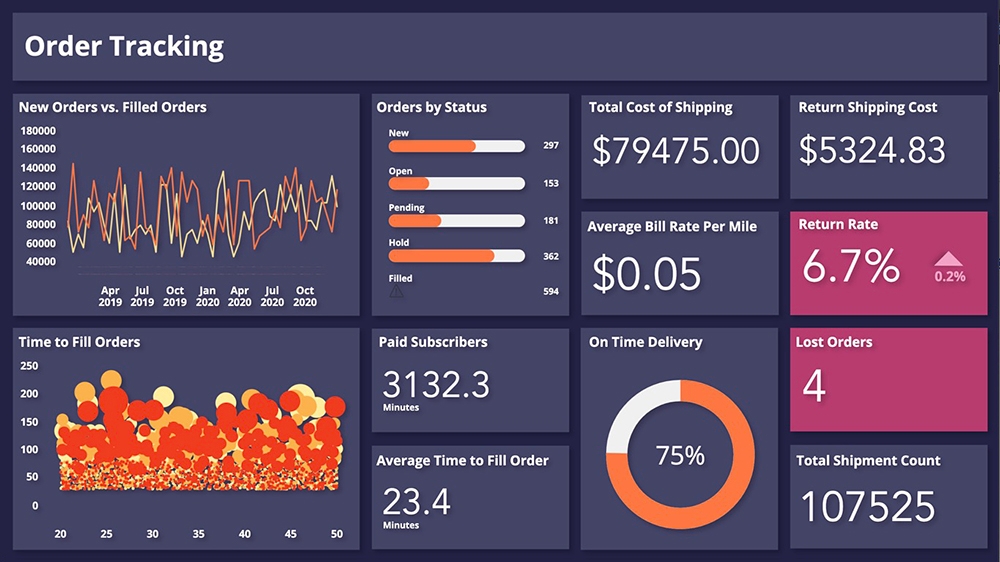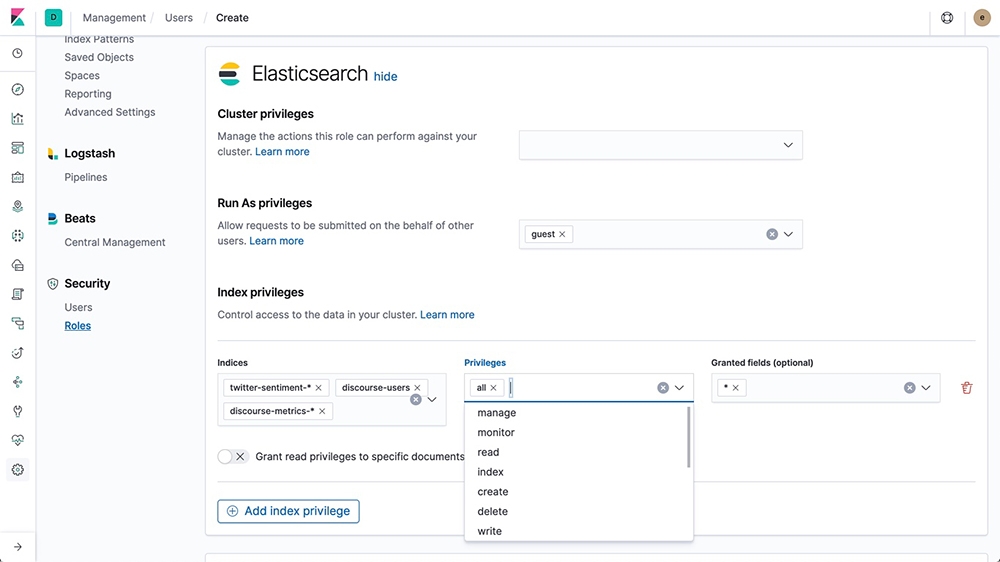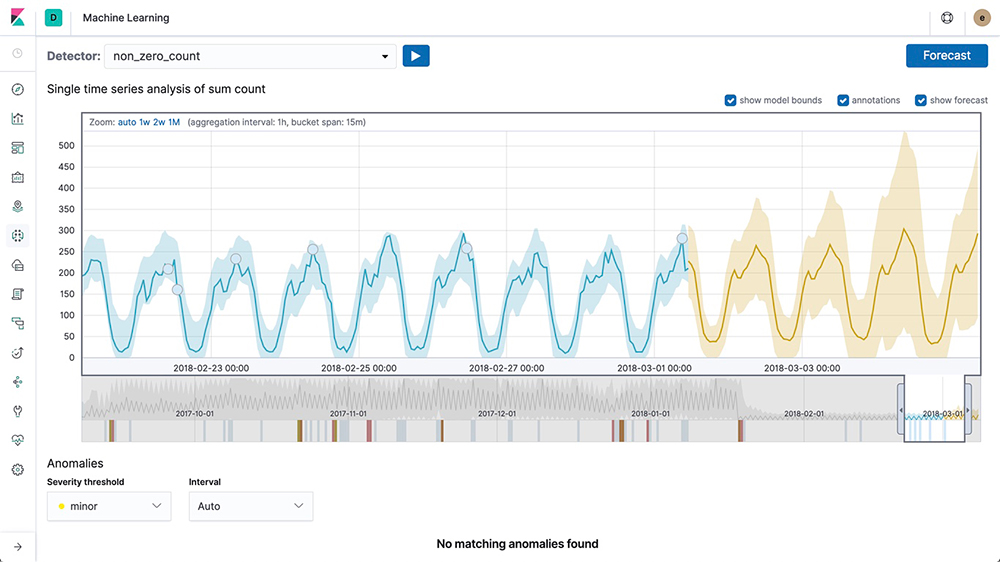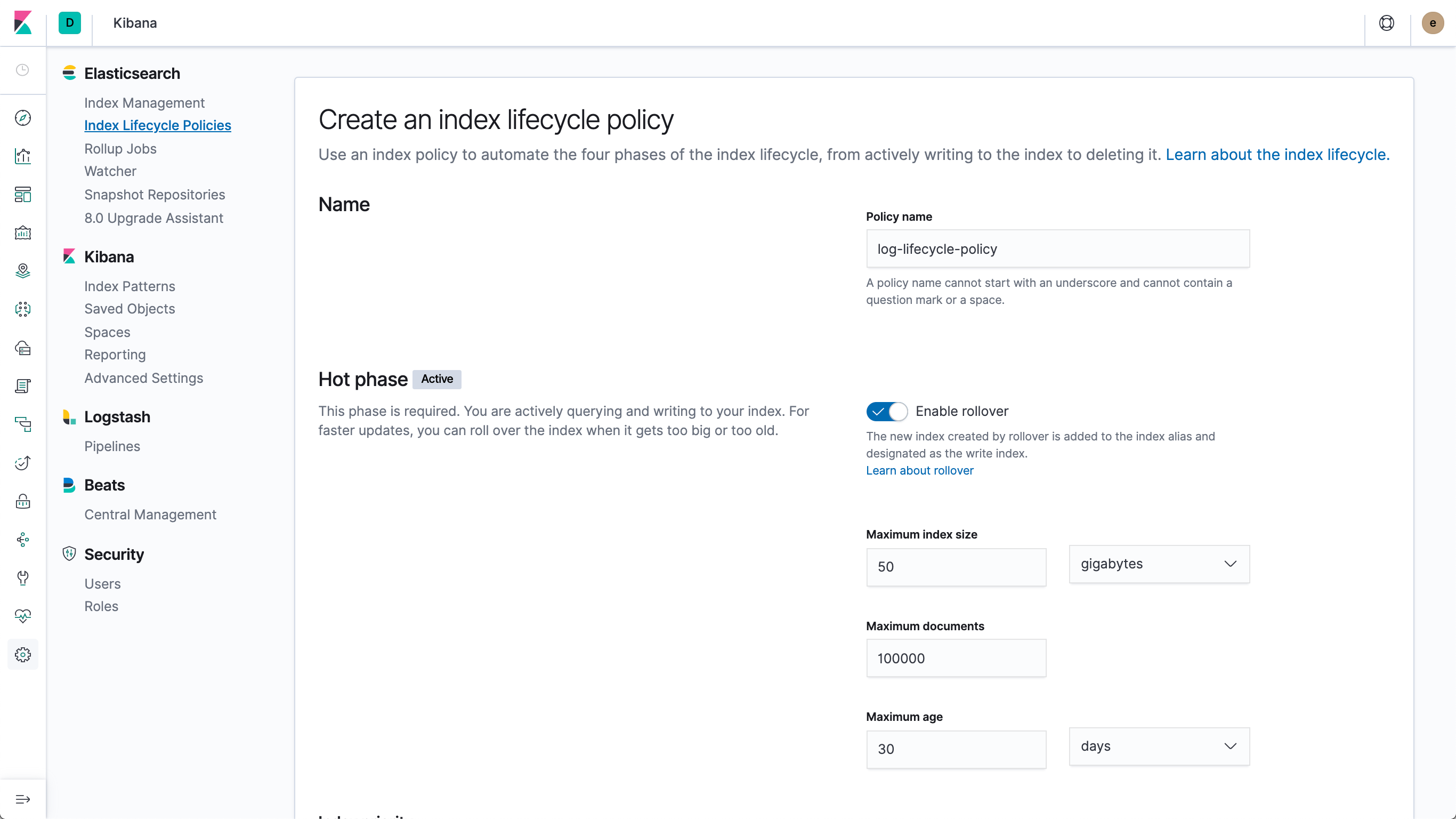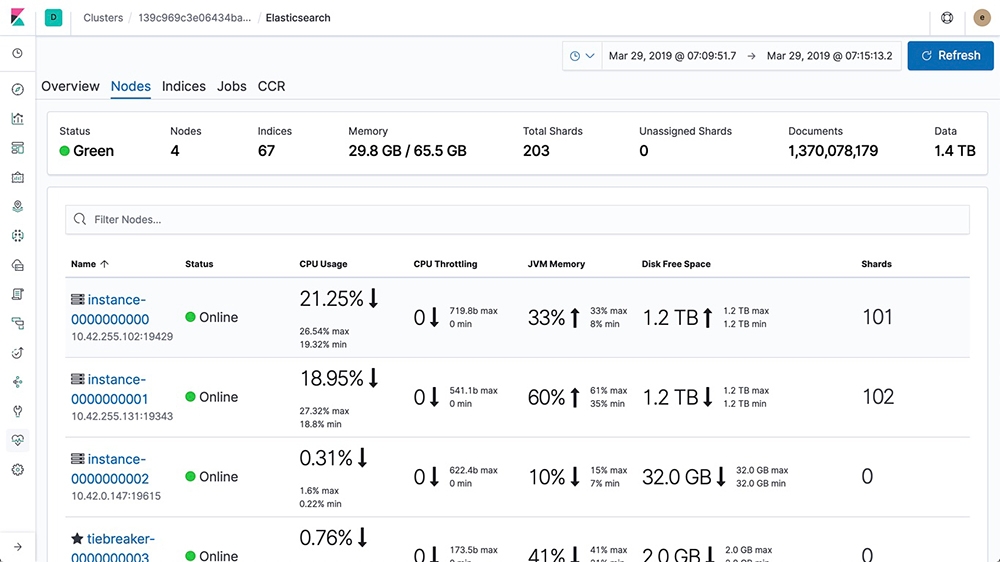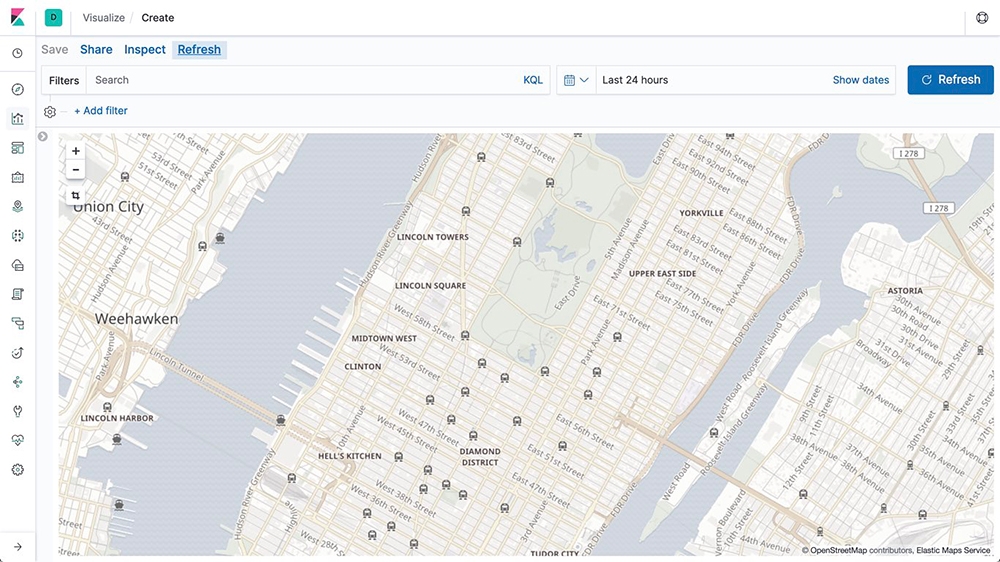 Tailor
Customize simply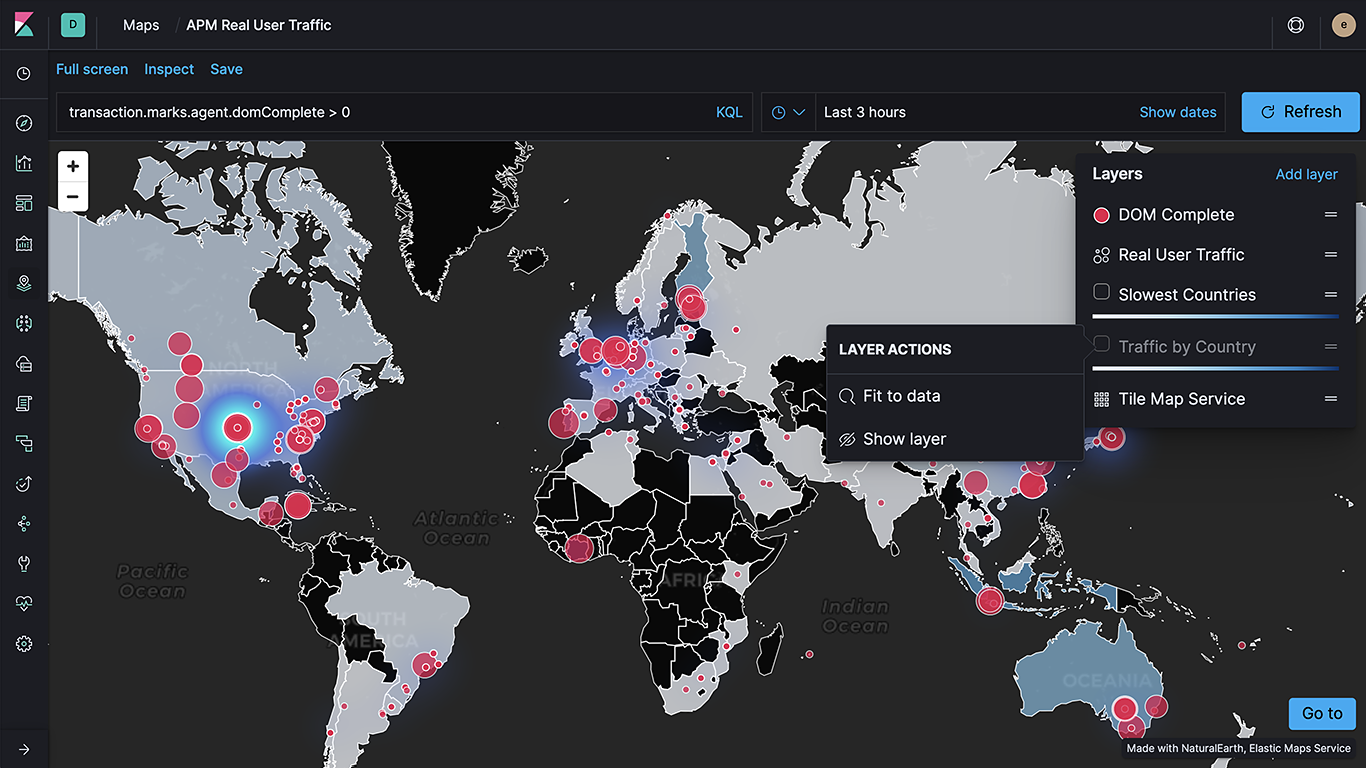 Add machine learning, scale a hot-warm architecture for a logging use case, or use a dedicated environment to best meet your needs. With Elasticsearch Service on Elastic Cloud, you don't have to choose between power and customization.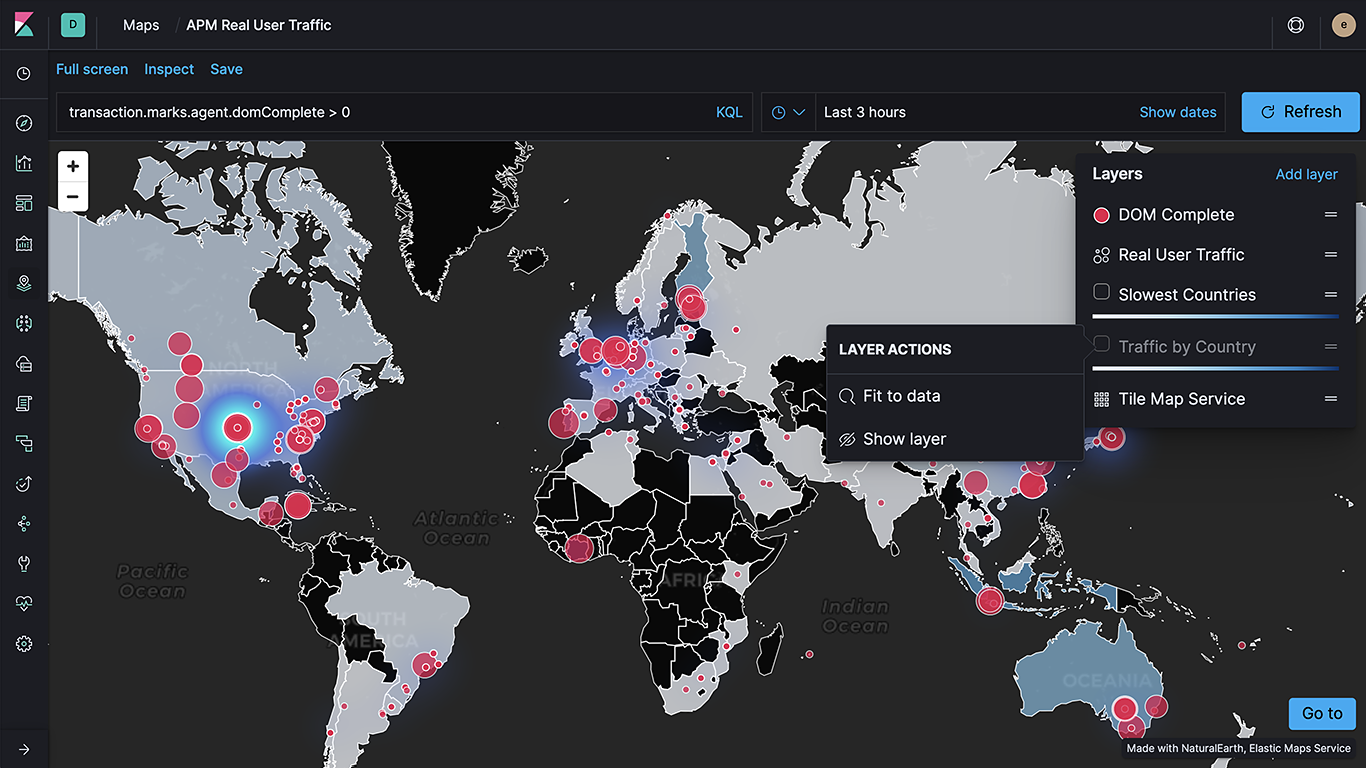 Unify
Logs, metrics, and APM in one place
Ingest logs into your hosted cluster and explore them in real time using the Logs app. Leverage Filebeat and Metricbeat to send data from your hosts, pods, and containers, and monitor them in the Infrastructure app. Instrument your own apps with Elastic APM to get deeper insights into your code.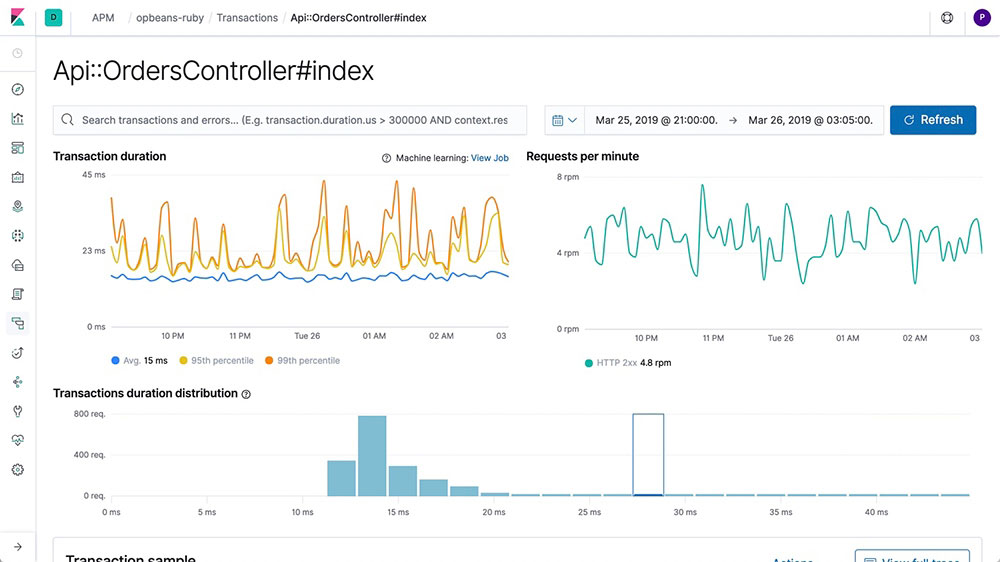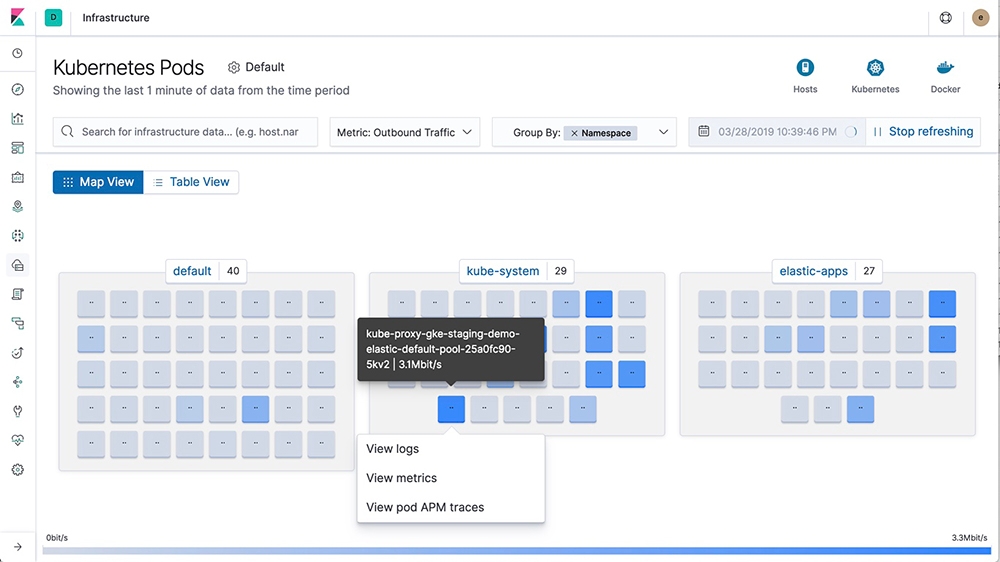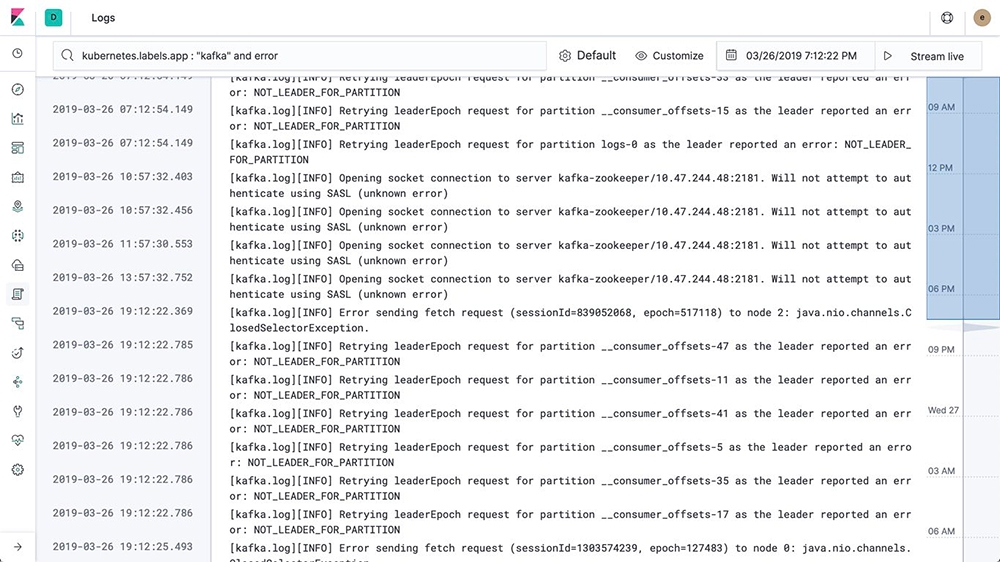 Operational Happiness
Plus, perks for peace of mind
Sometimes it's the quiet benefits humming away in the background that can make a big difference.
Backups
We take care of snapshot and restore so you can rest easy knowing your data is secure.
It's monitored, 24/7
When the network or hardware starts showing a little attitude, our team of Elastic Engineers is notified immediately and springs into action.
Expertise is at your fingertips
Get ticket- or SLA-based support from the engineering team behind the Elastic Stack.